Auto Locksmith Milwaukee Inc.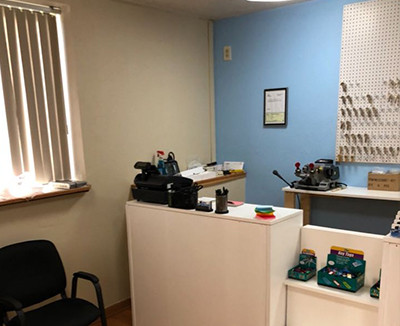 Talk to a Locksmith In Milwaukee Now! (414) 377-6111
6318 N 76th St, Suite A, Milwaukee, WI 53218, USA
Do You Need an Auto Locksmith In Milwaukee WI?
A time will come when locksmith services will be needed in your life. It can because you forgot your keys inside the house, you have a purchased a new house and want to change all the locks, you've locked your keys in your car or you've lost the key to your safe. If you live in Milwaukee, WI should call Auto Locksmith Milwaukee Inc.
It is very important that you can select the right locksmith for the job that you need to be done .How will you know that a locksmith is reliable and that you can trust them accomplish the task at hand? You need to choose an established locksmith so you get assurance that you will hire an expert who is highly regarded for the work he does. All of our Milwaukee Locksmiths have gone through all the proper training and security clearances.
Need a Locksmith in Milwaukee?  Call Us Now! (414) 377-6111
Qualified Locksmith Milwaukee Services
We offer auto locksmith services in the Milwaukee area. When you will look for an established locksmith in your area you will be free from anxiety knowing that the expert you hired is an ethical worker and is also very knowledgeable in their field.
Our locksmiths will also indicate that if there are any damages that might occur because of their work. The homeowner will not be the one who will shoulder the necessary repairs in fixing the problem. They will be able to help you assess your home as well as for your vehicles and plan effective security measures to deter criminals from entering your property. Our reliable emergency locksmiths will be there for you, no matter what time, to offer you their services. The valuables inside your home need safekeeping from unwanted guests, our company can help you secure your home to protect your possessions to give you peace of mind.
Need a Professional Auto Locksmith in Milwaukee? Call Us Now! (414) 377-6111
Auto Locksmith In Milwaukee WI
Since, you keep your valuables inside your home, it makes sense to make sure they are properly secured. You need good quality locks to achieve this goal, and a key that you have duplicates for given to trusted friends or family in the case of an emergency.
Locksmith services can be of great help especially during emergencies or unexpected situations. Auto Locksmith Milwaukee can certainly assist you when you want the lock of your cars, homes, offices and open. It can be said that you will surely be grateful about having our locksmith services for we can help you day or night.
If You Need Locksmith In Milwaukee?